This gadget can store 11 lighter flints, flints are accessed & refilled by rotating the cap (Like a revolver magazine). A slight ticking sound will be emitted during the rotation, which makes it fun to play with.
This is a handmade gadget, takes around 5 days for us to get it ready for shipping. 
Creative design: holds 11 flints, good for outdoor & EDC
Making ticking sounds when rotating, great fun to play with. 
Made of Stainless steel, durable & firm.
High processing precision to ensure a comfortable grip feeling.
Opening on each flint slot helps you to find how many flints remained. 
Center opening allows you to attach the flint can to your key chain or necklace.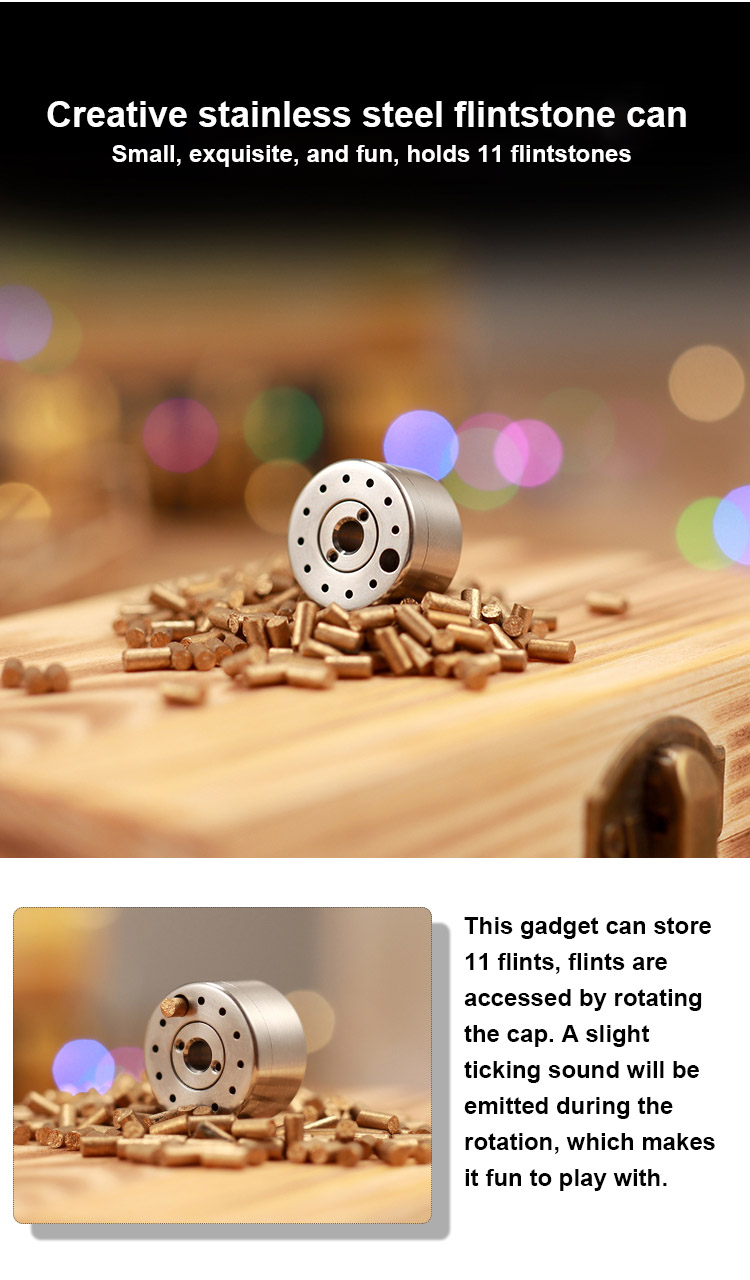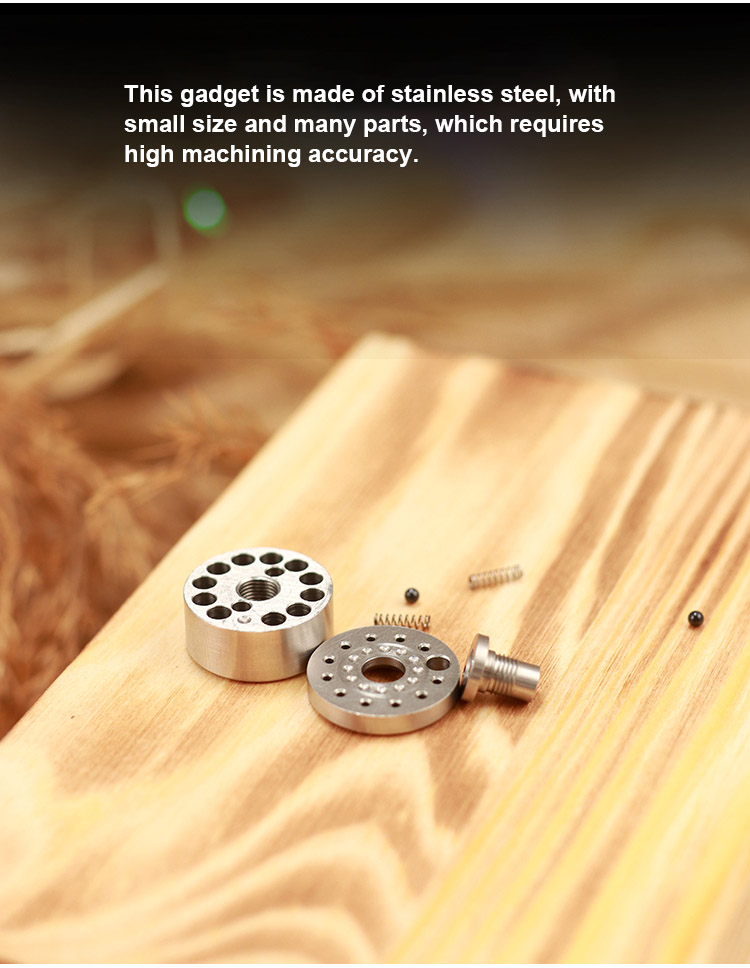 Specification
Material: Stainless steel
Diameter: 17.56mm (0.69in)
Height: 10.50mm (0.41in)
Weight: 16g (0.56oz)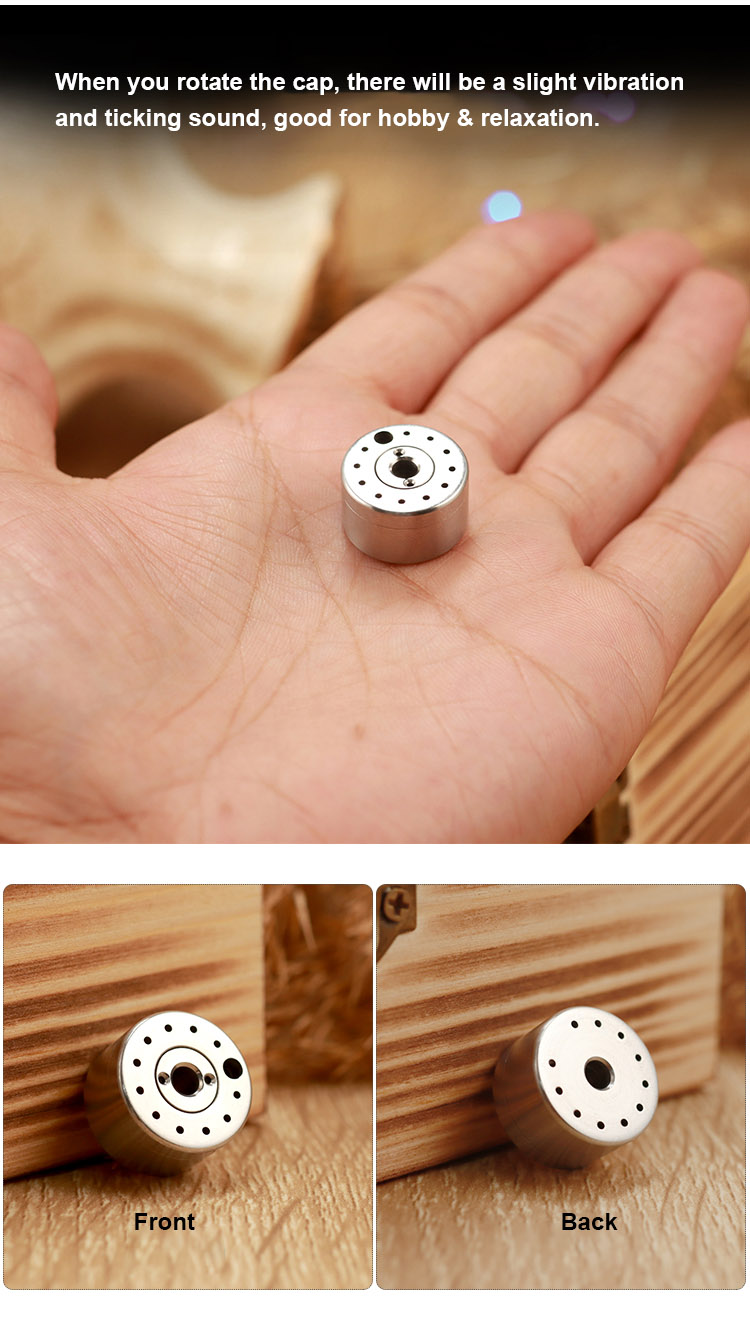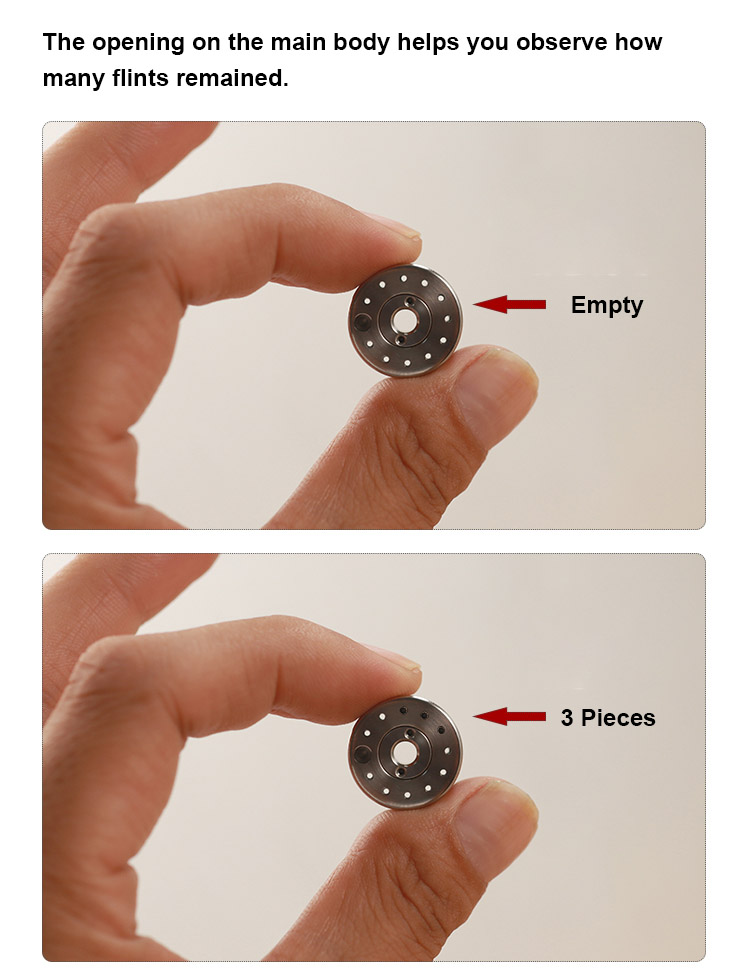 Package includes