Buy all 4 styles, save 20% (the last option on the product page)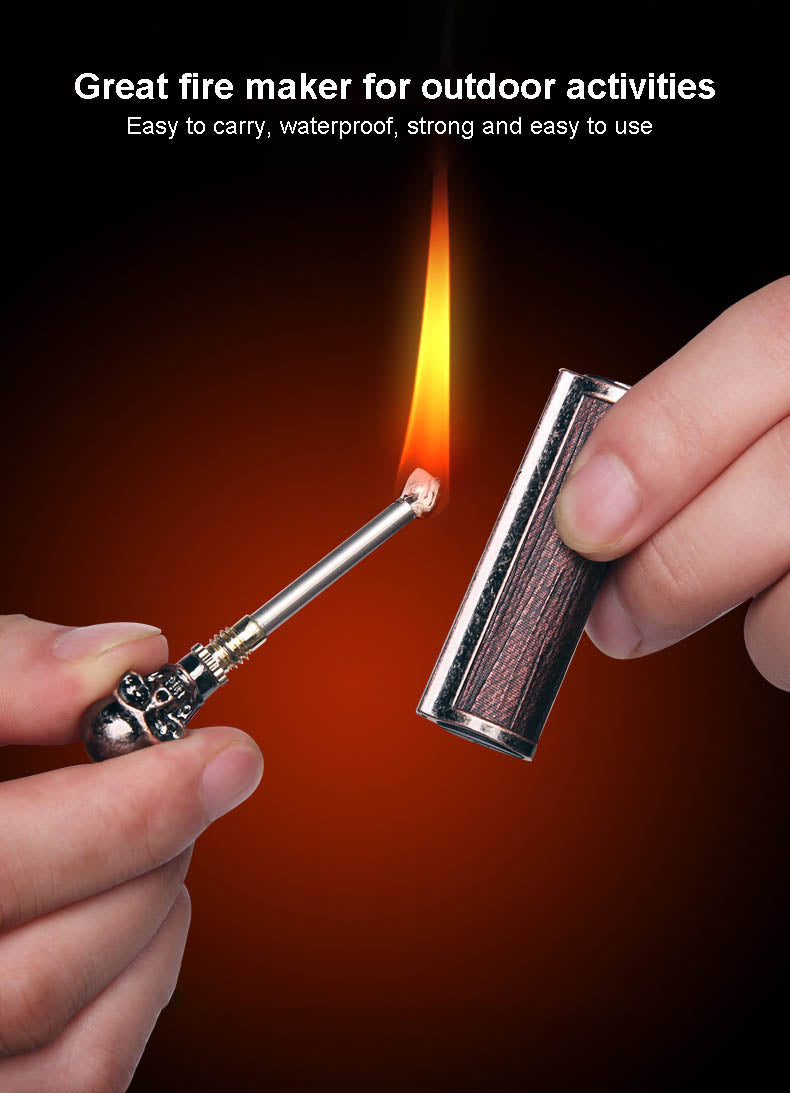 2020 new design, with an animal head on the striker, fun to play with
Available in 4 styles: Skull, Lion, Snake, Leopard
Easy to carry: Small size, lightweight, with keyring
As known as the "DRAGON'S BREATH IMMORTAL LIGHTER"
High Quality: made of solid metal, can survival in the hard environment
Exquisite: The surface is pasted with PU leather, and the metal parts are polished and electroplated
High Ignition rate: Uses a thicker Magnesium Bar as the ignition media, to ensure a higher ignition rate.
Leakproof & waterproof: The striker firmly connected to the body with threads, and there is a rubber seal on the striker to help prevent fuel leakage, which also makes the match waterproof, you can carry it out confidently.
Last for at least 10,000 strikes.
The wick can be replaced after burning out.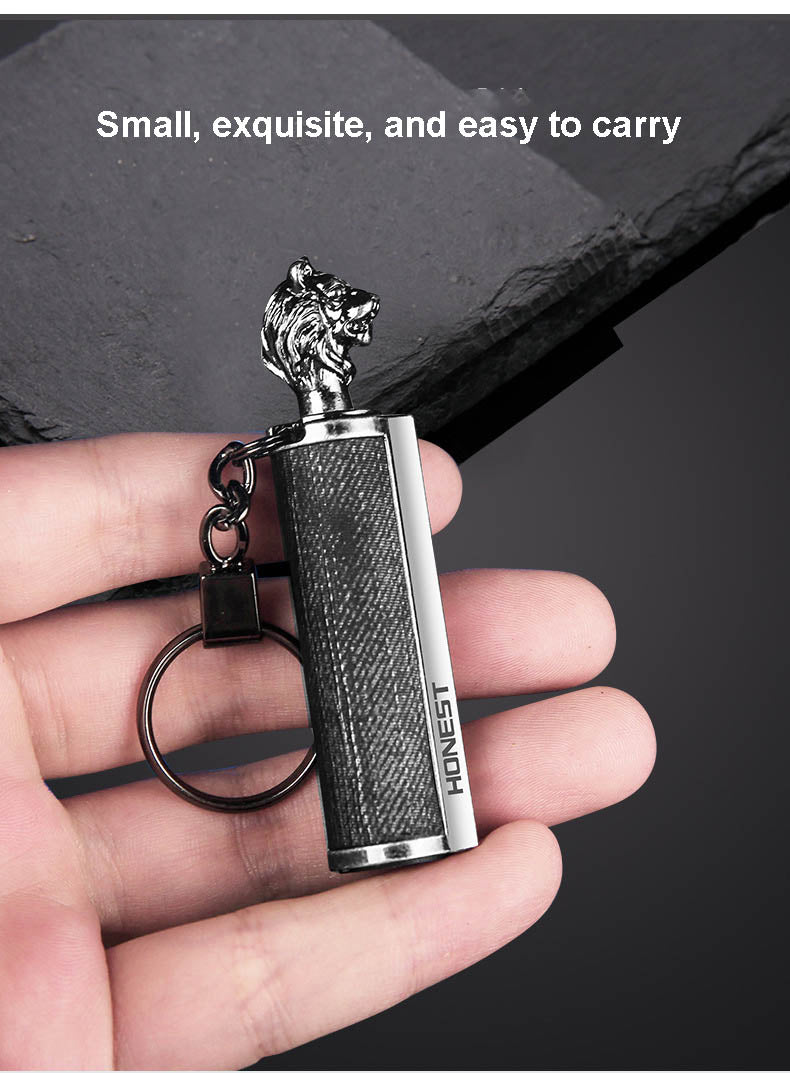 A Permanent match is a reliable fire starter, it works equally well even in the harsh environment (such as low temperature, plateau, rain, etc.). This one is our newest design, it has a unique animal head handle, which makes it more fun to play with.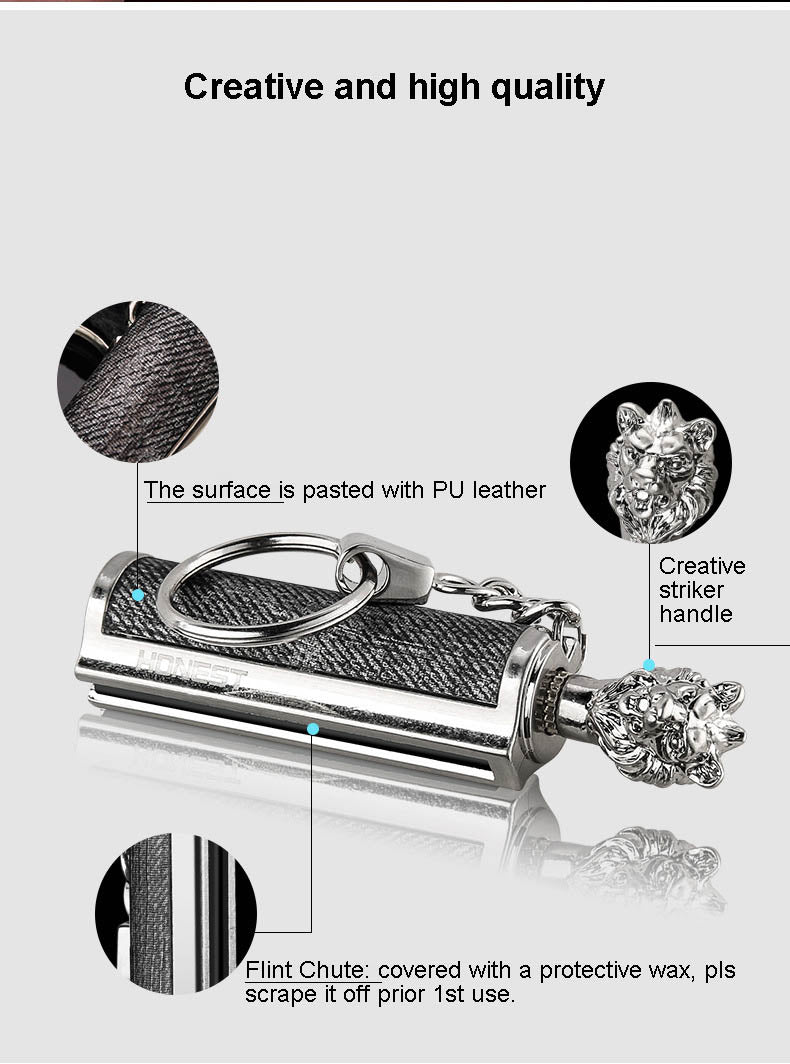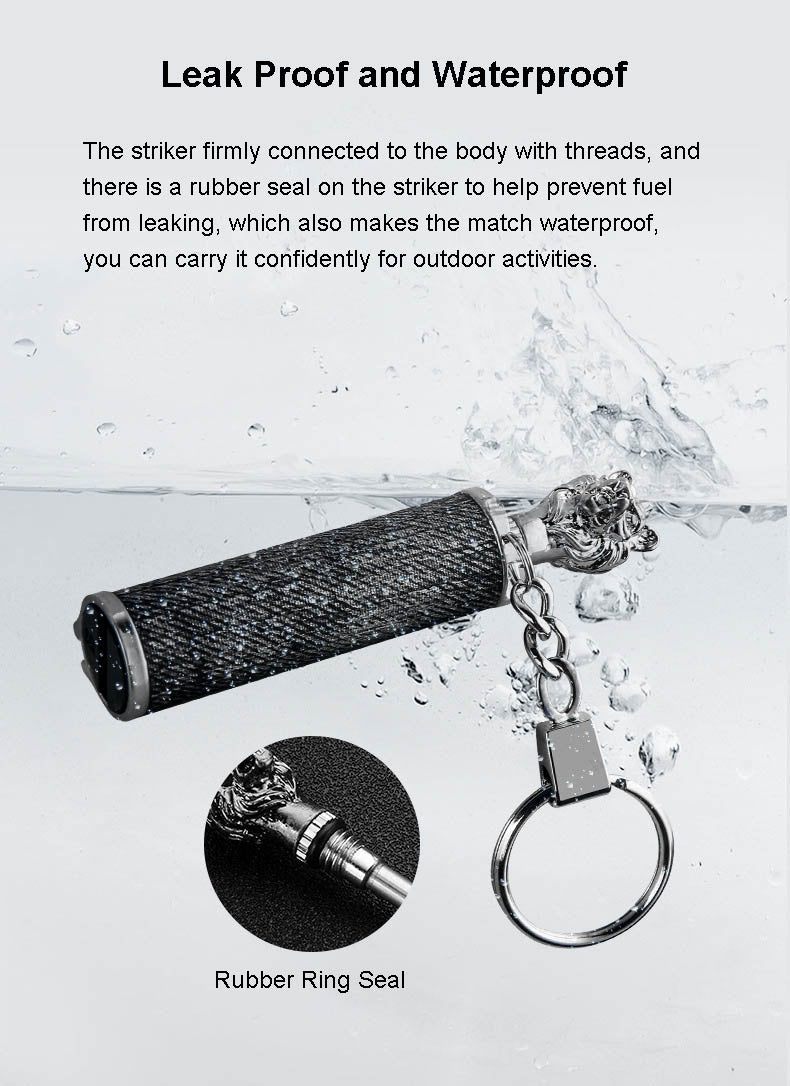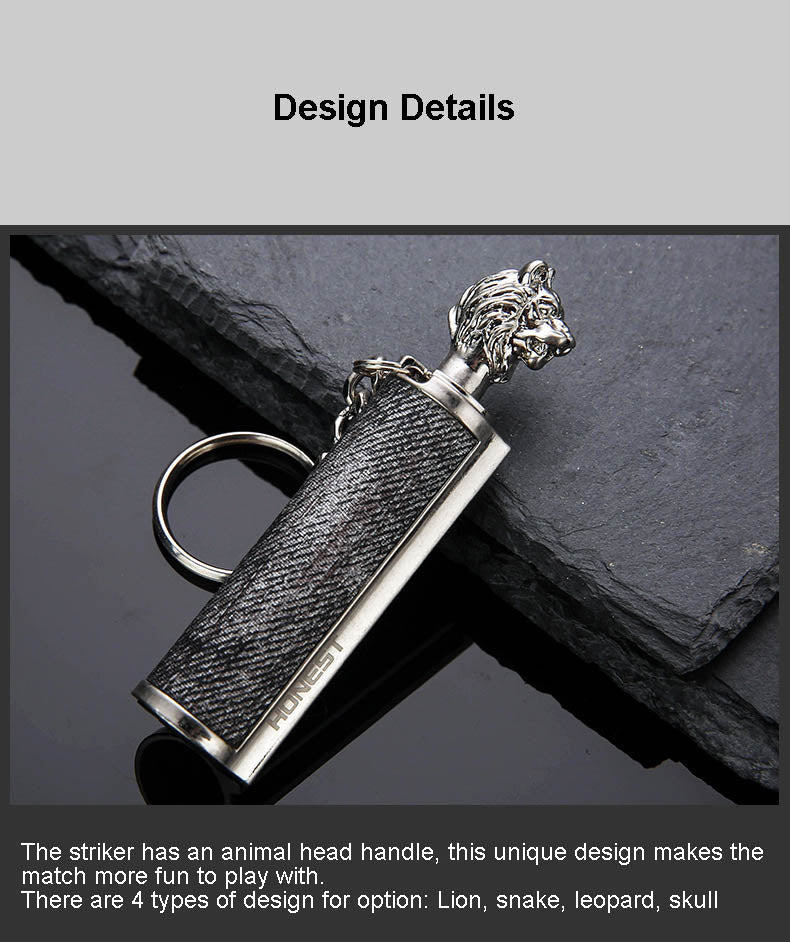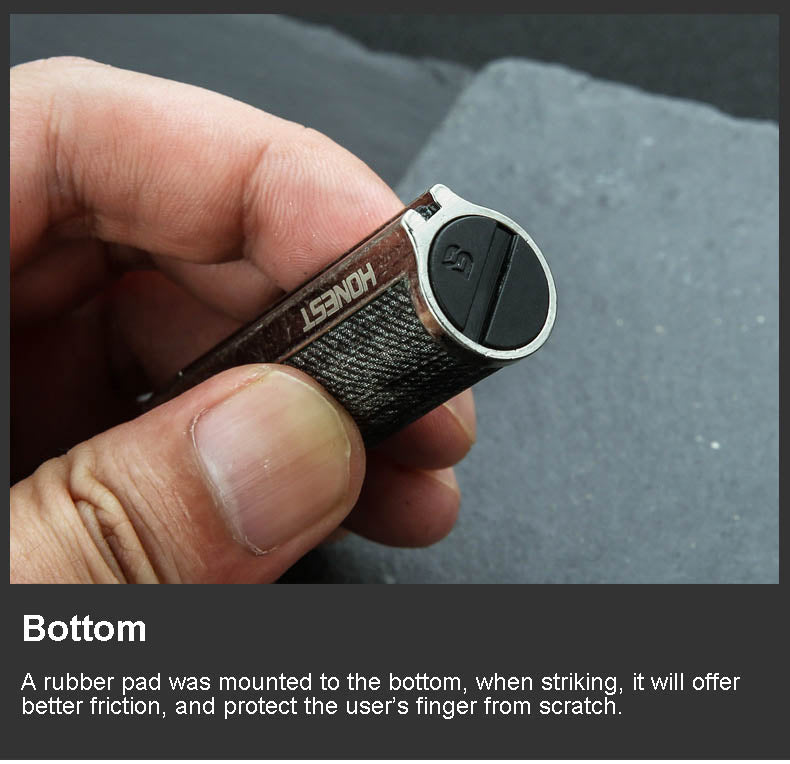 Note:

To comply with the transportation safety regulations, the match does not contain any fuel, please fill it prior use.
Please use regular lighter fuel to refill it (like Zippo Lighter fuel)
When striking, do not put your finger under the flint strip, in case the striker tip hurt your finger accidentally.
Please don't keep it burn over 10 seconds, the wick might be burned when the fuel is burned out.
The flint strip is covered with a wax layer, before striking, please remove it.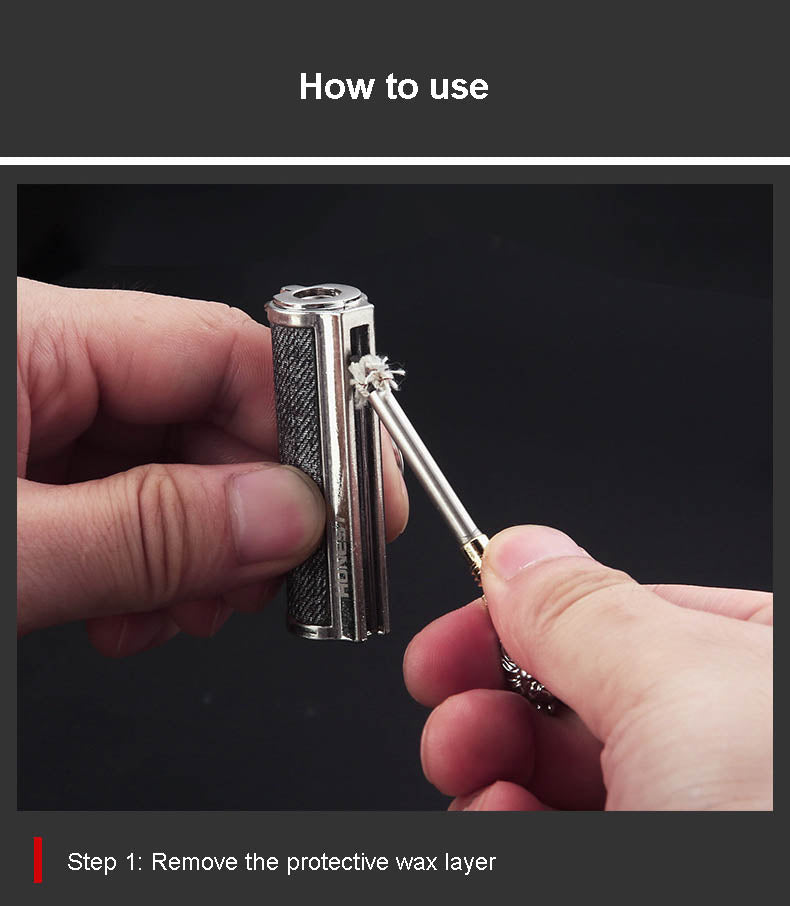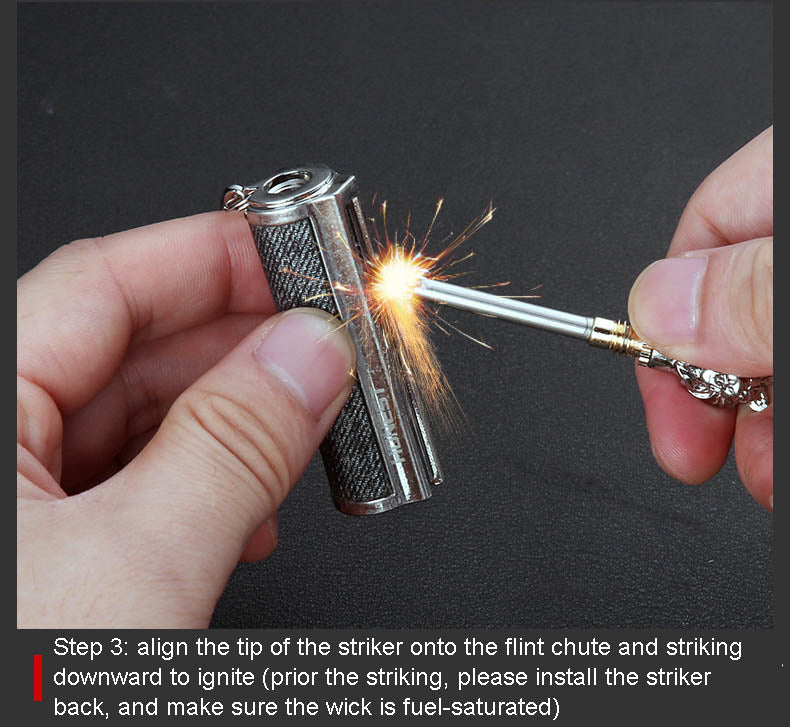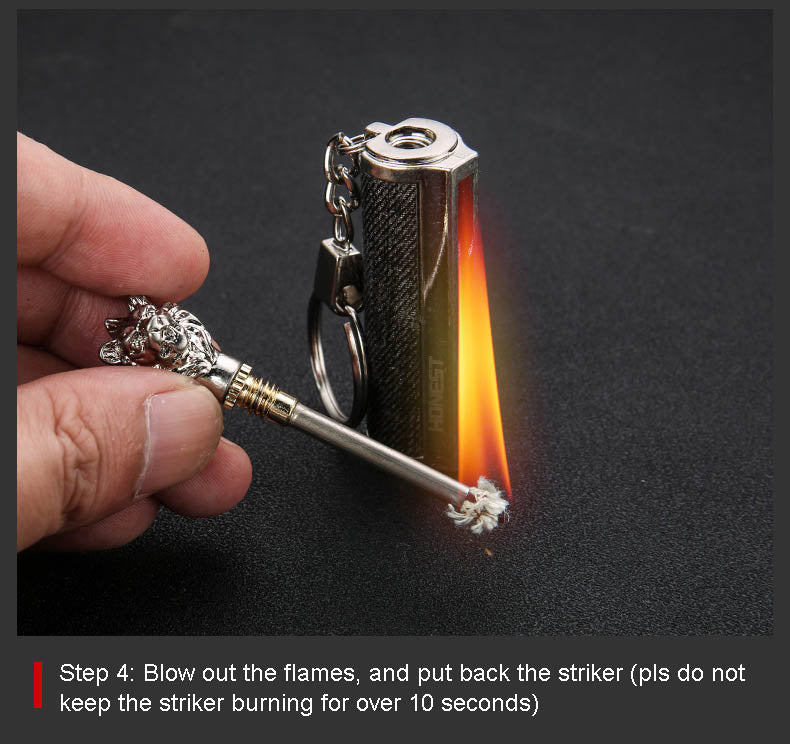 Specification:

Weight: 45g
Size: 77*18*15mm
Package includes: