An ordinary permanent match can only keep burning for about 5 seconds per ignition, otherwise, the wick on the striker will be burned. However, by moving the fuel container to the striker, this new design permanent match can offer continuous flame without burning the wick, which is very practical when you need a continuously flame.
Reliable fire starter: uses the ignition principle of the match, with high ignition rates, works even it is wet, you can always trust it when going outdoor.
Support continuous burning: ideal for outdoor activities.
Easy to carry: small size, lightweight, with a lanyard, can be attached to your backpack/belt easily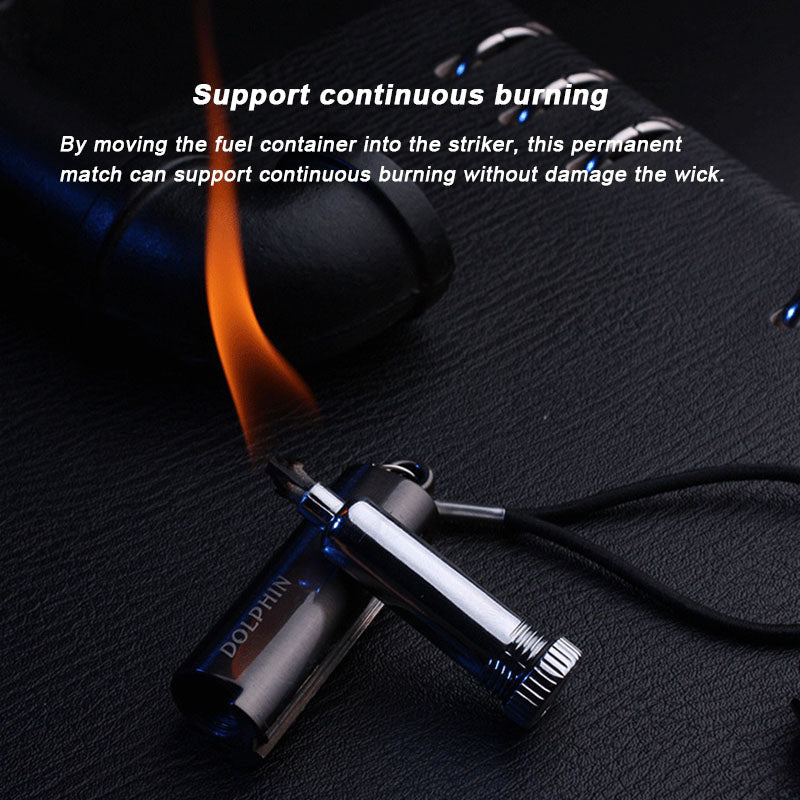 Specification: 
Name: permanent match
Size: 58*16mm (2.3*0.6in)
Weight: 39g (1.4oz)
Color: Available in dark grey, silver, bronze, shipped randomly (if you need a specific color, please leave us a note)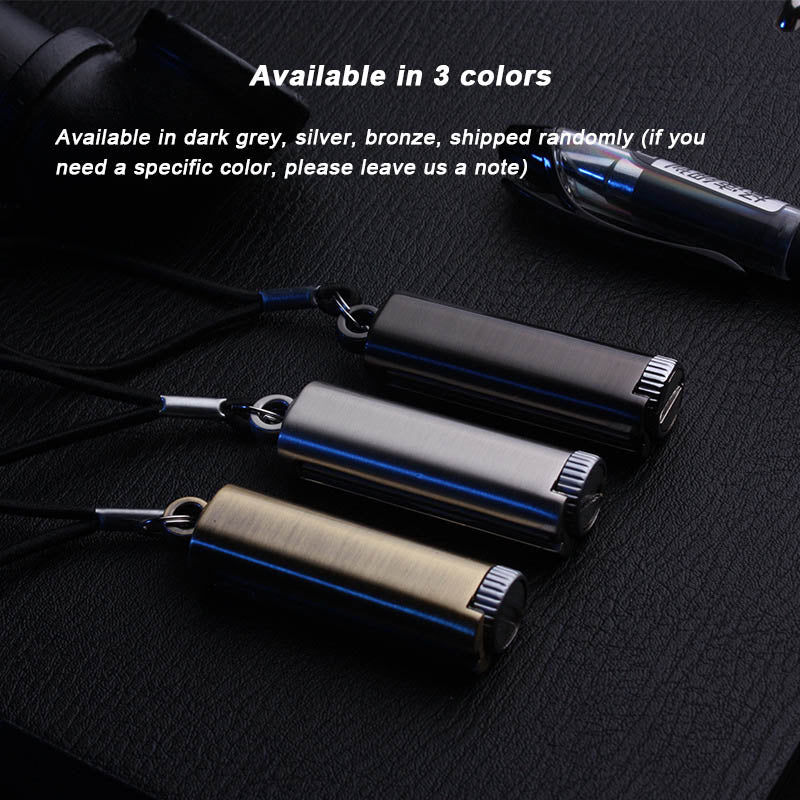 Package includes: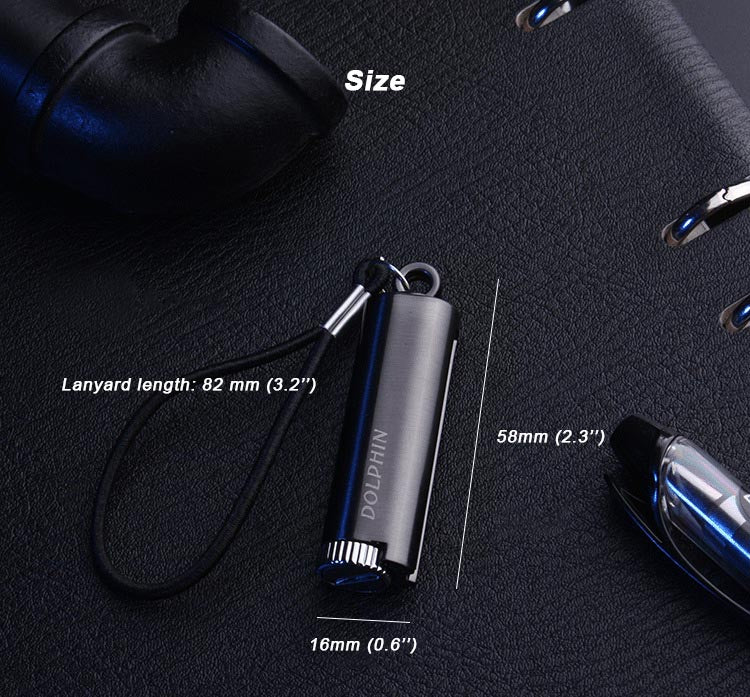 Note: 
Does not contain any fuel, please refill it with lighter oil prior to using it.